To get the right compost accelerator for your needs you have to choose between plenty of options so you need a  clear understanding of the process and hweach product works and what alternative options you need to consider
Products that could be used as accelerators:
What you need to know:
Compost accelerators are a helpful addition that could fasten the process. Although they aren't mandatory to make good compost, they will facilitate an early start and boost beneficial bacteria's work. This article will show you different ways and techniques you could use to accelerate and process early satisfying results.
If you are not sure about how you could efficiently produce quality compost on the go, check out the full guide on how to make compost here.
First, let's start by defining what a compost accelerator is and what most of them include:
By now, we know that compost wouldn't happen without beneficial bacteria working around the clock feeding on the organic waste that you provide, transforming everything into a full of nutrition piece of soil. All this process is happening at the bacteria level. It could not be seen with the naked eye, and so to initiate it, there has to be a starter ingredient to boost the work of these bacteria, and for that, we brought you five solutions to cover all your needs and respond to all your questions:
First solution: 
You can provide this boost by mixing your old, finished compost into the new pile; this will ensure a jump-start by introducing agitated bacteria to the new pile (you can't do it unless you already have a finished compost pile).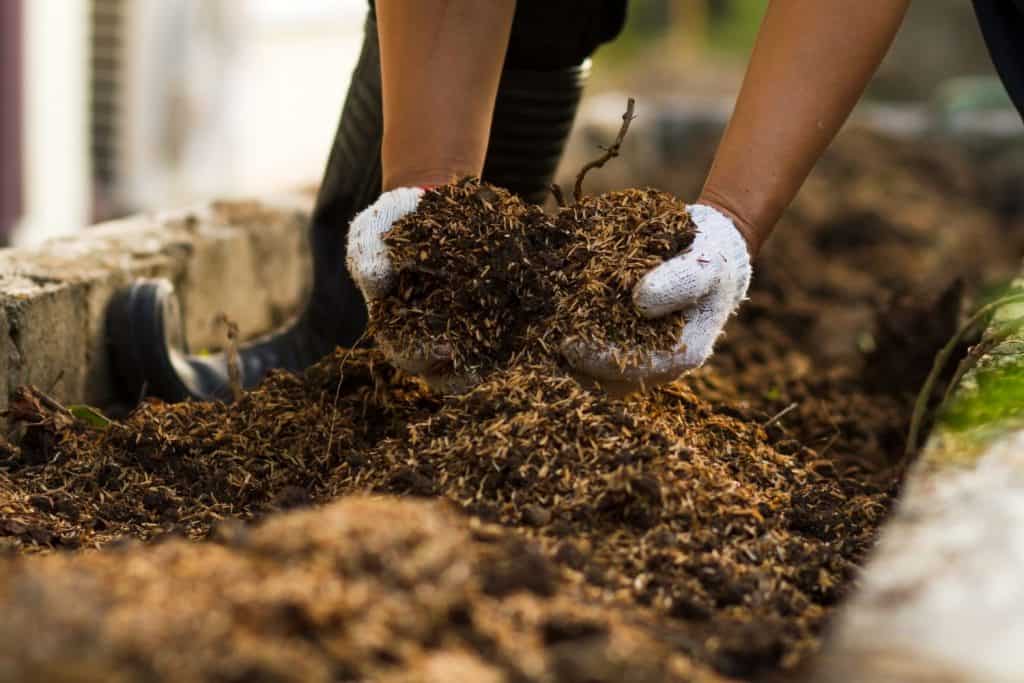 The second solution: 
It is to add an accelerator to the pile to ensure that the available bacteria will have the right ingredients to start the work and begin producing your compost. 
(Follow the instructions provided by each manufacturer to get the most optimized result)
Tip: The principle ingredient in accelerators is Nitrate, which is why nettles are good (since they include loads of it). The most affordable industrial high nitrate fertilizer is ammonium sulphate.
some of the products and their benefits:
-100% natural formula

-Soluble sachets pack(100g).

-reduces odors.

-creates nutrient-rich compost in 4 weeks

-Over 60 different microbe strains.

-Certified Organic compost starter with Biozome

-Improves soil conditions

-Guaranteed fertilizer analysis: (4-4-2) 

-to be applied every 4 to 6 weeks

-100% organic

-Creates true humus

-Use for all composting applications

-A blend of alfalfa meal, seaweed extract, and beneficial soil microbes

-People and pet safe

-100% bio-organic mix

– Contains billions of beneficial microbes for composting

-Combined with the proper energy sources and pH balancers 

-Includes heat-active varieties to decompose the difficult materials.
Third solution: 
Since it's the microorganisms (beneficial bacteria) that work in an active pile, you possibly can choose to add additional organisms to speed up the process. You have a choice to purchase boxed dormant microorganisms and sprinkle the dry combination into the middle of the pile in numerous locations.
If you put it on top, be sure to water it to make it active and working.
Product recommendation:
Premium quality double fermented and dried bran bokashi with trace minerals.

This is dry bokashi which gives you 25- 30% more usable product than wet bokashi.

Packaged in a heavy-duty low oxygen transfer laminated stand-up and resealable bag.

Compost indoors with no odors retaining more nutrients and making less CO2.

Directly comparable to SCD All Seasons Bokashi.
Fourth solution:
Add high nitrogen sources. Most piles (the ones that don't contain home waste and vegetable scraps) have a lack of nitrogen over carbon, and so adding nitrogen to the mix will generally help a pile heat up quickly. If the pile begins smelling like ammonia, you've gone too far. 
To guarantee you're feeding the microorganism good nitrogen sources, you could add those high nitrogen ingredients such as Urea, blood meal, soybean meal, alfalfa meal, grass clippings, and manures (chicken manure).
Final solution:
If none of those solutions speaks to you, then you should wait until nature decides to give you a push and do the work by itself. After all, compost just happens.