So you want to grow some plants indoor or in your office without drainage, well those plants are here to save your life.
here's the whole list of all those plants:
The snake plant

One of the most popular house plants, known for its long, blade-like leaves that stand straight up.
Although it's not as common, it can be planted in just water alone or  plunk a small cutting into a glass of water and it will propagate into a new plant.
Coleus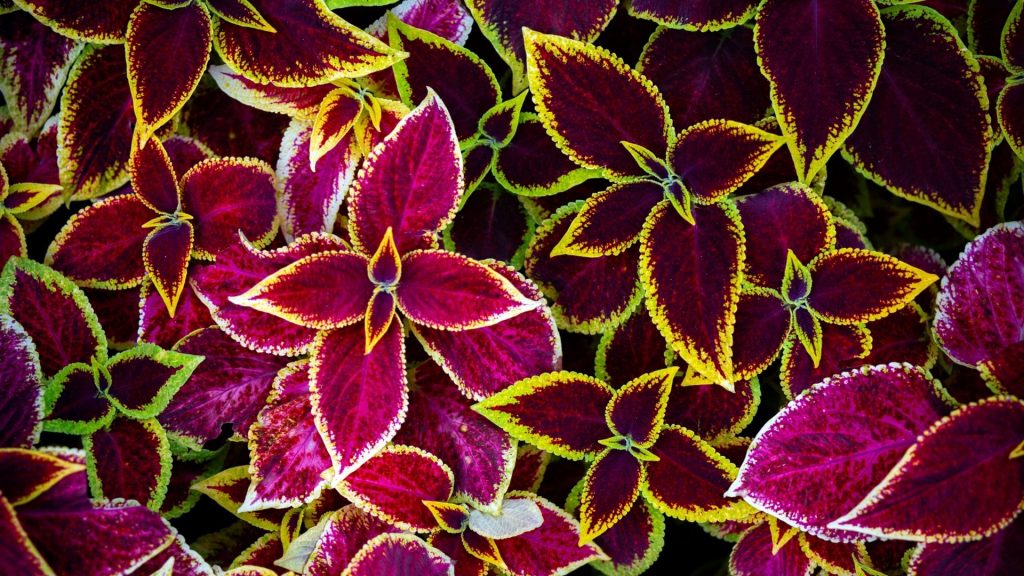 Known for its unique leaves that have the form of a teardrop  with neon green patterned borders. 
you can start growing it in water instead of soil when it's young at least for a few months also as a way to propagate it. Then you'd have to switch to soil to continue the growth. 
Make sure the water doesn't contain fluoride or chlorine, both of which often come from tap water. Every week or so, replace the water so algae doesn't develop. 
The coleus likes a temperature of about 75 degrees Fahrenheit as well as plenty of sunlight, either from a nearby window or a grow light.
Oleander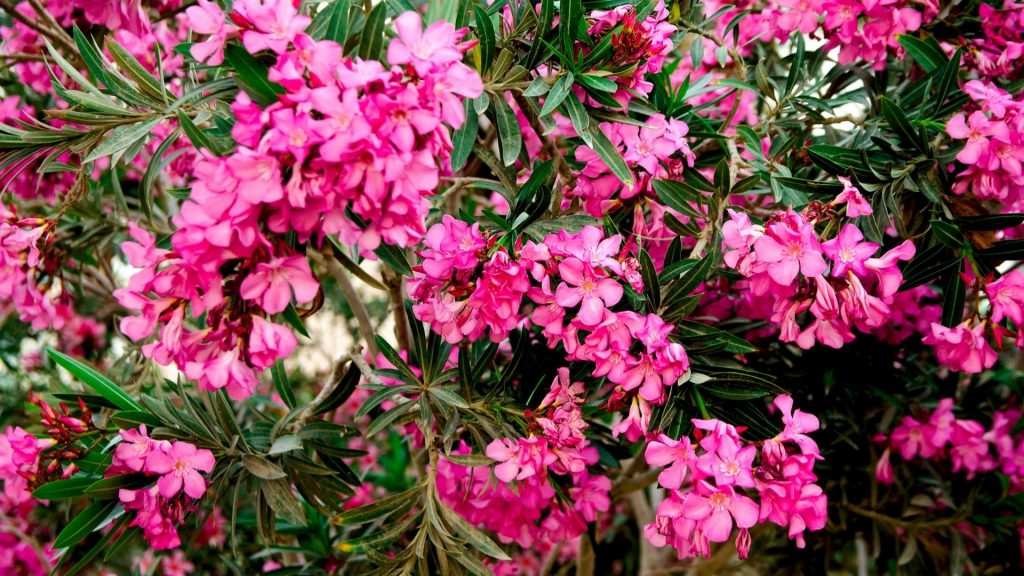 First of all the flowers and leaves of the oleander are toxic,so avoid growing this plant indoors.
The Oleander is known for its bright and beautiful blooms, provide it with the right conditions of lighting (full sun) and it will resist growing it even in your office, they can survive with little to no drainage, and it is not even particularly picky about its soil.
Every week, feed the oleander between one and two inches of water. 
Spider Plant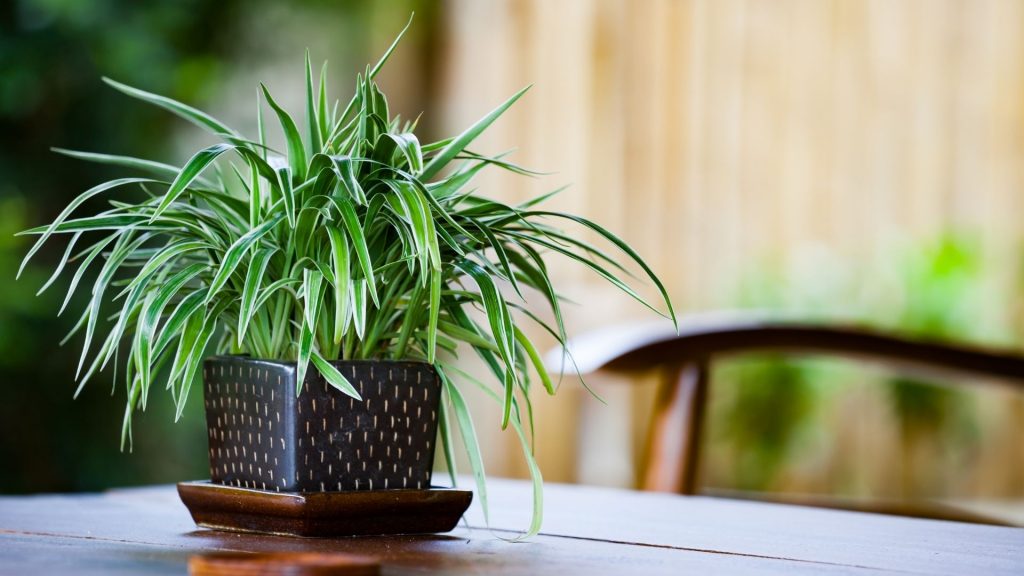 The spider plant is another very common indoor plant that is relatively easy to recognize because of it's long and thin fronds. Spider plants are generally easy to care which makes them great first plants for people who are brand new to caring for plants as well as people who struggle with keeping plants alive, It is in fact hard to kill it x)
you can begin growing the spider plant indoor in water, but if the plant grows  later in the plant's life this may cause root rot, so start this early or just grow it in soil. 
Check that the water you use is free of fluoride, as this can cause the spider plant's green leaves to become brown. Bottled water is your friend over tap water to avoid that. 
Cordyline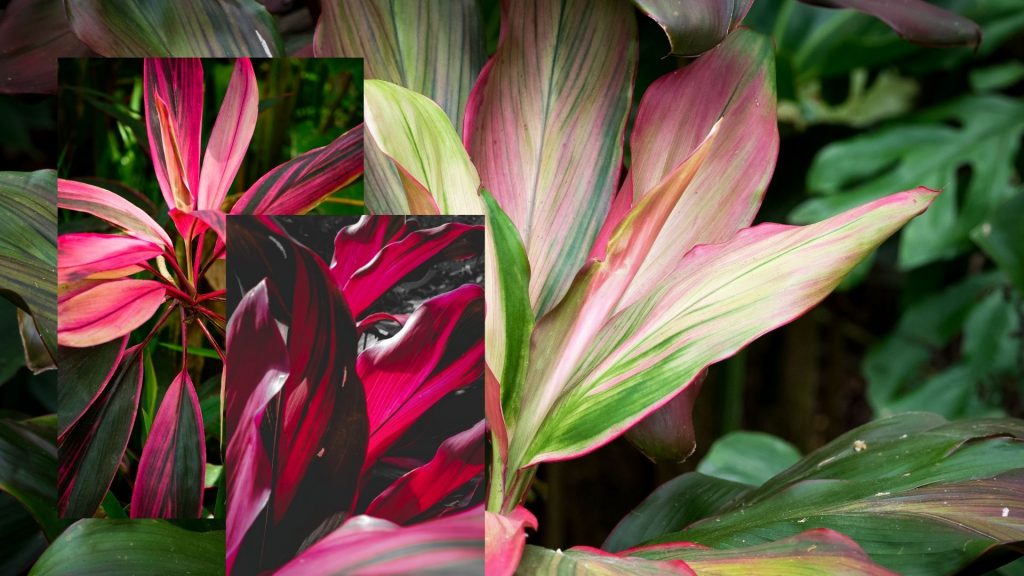 known for their lengthy deep red leaves with lighter red/pink details. Some are even dark green with a mix of pink and red within, they stand out easily in your  garden and give it a beautiful touche
Depending on the species, some can do well without drainage while others can't. Make sure you know which you're working with before buying it, ask your nursery. 
It's also best if you grow your cordyline from cuttings, as they can be less picky about drainage conditions. When you do water the houseplant, once again be careful that you don't use tap water as the salts in this water can cause leaf browning. 
Kupukupu Fern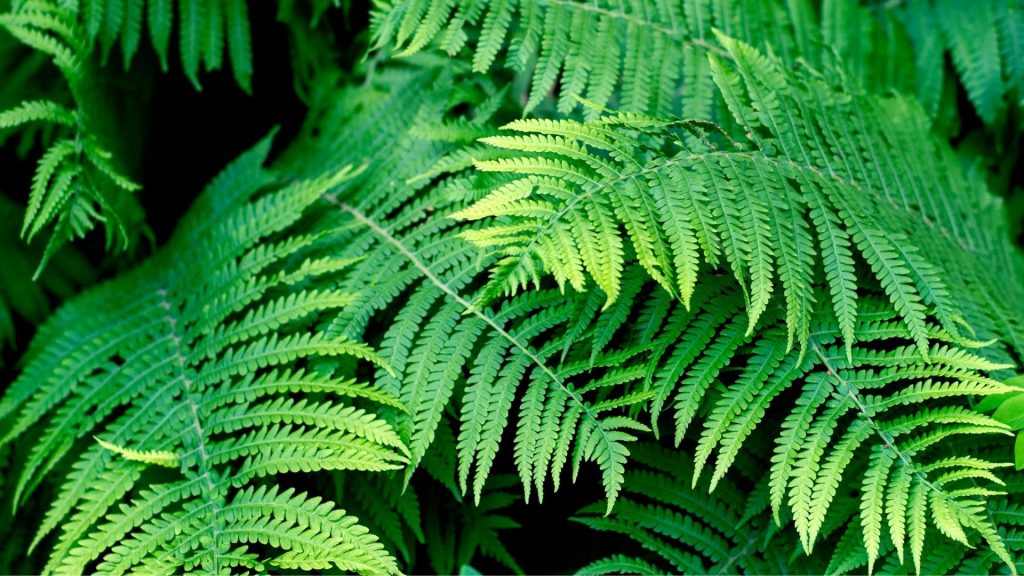 Both an indoor and outdoor plant, It has bright green stolons and can grow on fern trees or in soil.
The stolons may develop tubers underground, These tubers promote the reproduction of the houseplant as well as allow the fern to hold the nutrients. 
You may want to stick to one Kupukupu fern at a time, as multiples tend to try to outgrow each other. 
Grown indoors, this houseplant can then easily hog up your indoor garden. 
Since the fern can grow on things like trees and rock walls, non- drainage is no problem for it. Avoid standing water though, as this could cause the leaves of the Kupukupu fern to yellow. 
Anthurium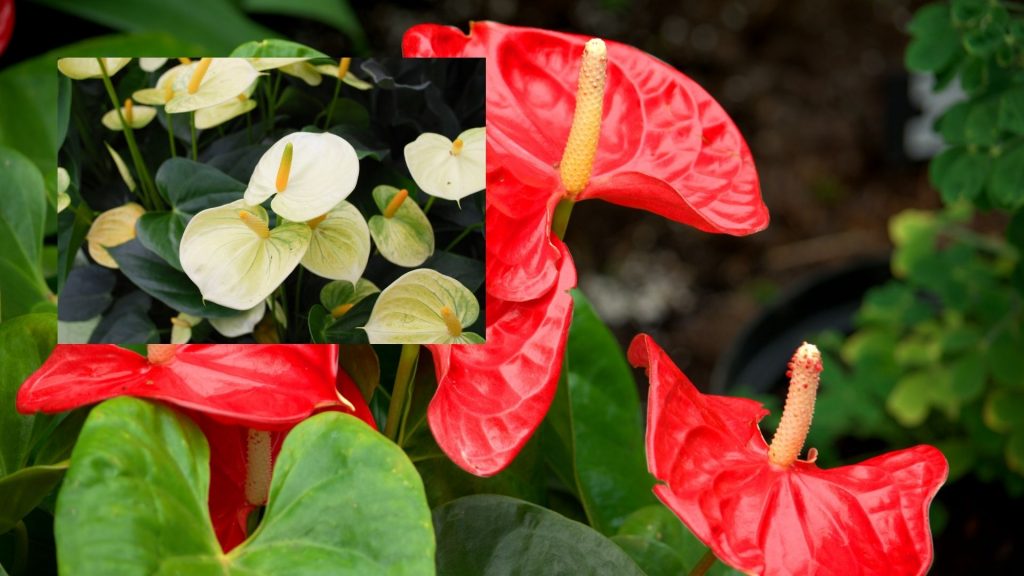 The flower is actually a bract, or a specialized leaf that acts as a flower. The bract is often red, but it's not unheard of to come across anthurium plants with pink or even white bracts. 
To promote the blooming of your anthurium, provide medium to moderate light. If you can position the houseplant so that it grows beneath a bigger one, that's ideal, since that's how the anthurium grows out in nature. Don't be surprised if the anthurium begins growing quickly under these conditions, the right care goes a long way with anthuriums.
Water your anthurium weekly, but pay close attention to the amount of water and I'd suggest avoiding trying to grow them in water, as the laceleaf is very prone to root rot if conditions get too wet.
Lucky Bamboo
the lucky bamboo will win you over with its unique looks and interesting growing conditions.
Other care components of the lucky bamboo include providing moderate light, as the more light the plant gets, the more it grows. 
You also want to change its water when you see algal growth, so depending on the amount of light and the humidity changing the water can range from every few days to every couple of months. Just keep an eye on it and you'll get to know it's needs pretty easily.
When it comes to Lucky Bamboo, not using tap water is preferable, as the leaves of the lucky bamboo may turn yellow or brown, This is due to the salt and fluoride in most tap water. 
Croton
Another colorful plant that is going to glow your garden.
In its natural habitat, croton tends to show up among scrub and open forests, but it does just as well as an indoor plant in your office or home. it gives a wonderful show with its green, yellow, and dark red leaves.
If you have a few croton cuttings, you can grow them in water, no drainage required. 
Each cutting should be at least six inches long for best results, a 12-inch long cutting is even better. 
Also, the cutting should be relatively thick. The thicker Croton cuttings tend to do much better in water.
Trim any lower leaves and leave the growing tips to Put them in water between 65 and 77 degrees for five weeks, the roots will start slow growth and you can sustain it in water! 
Schefflera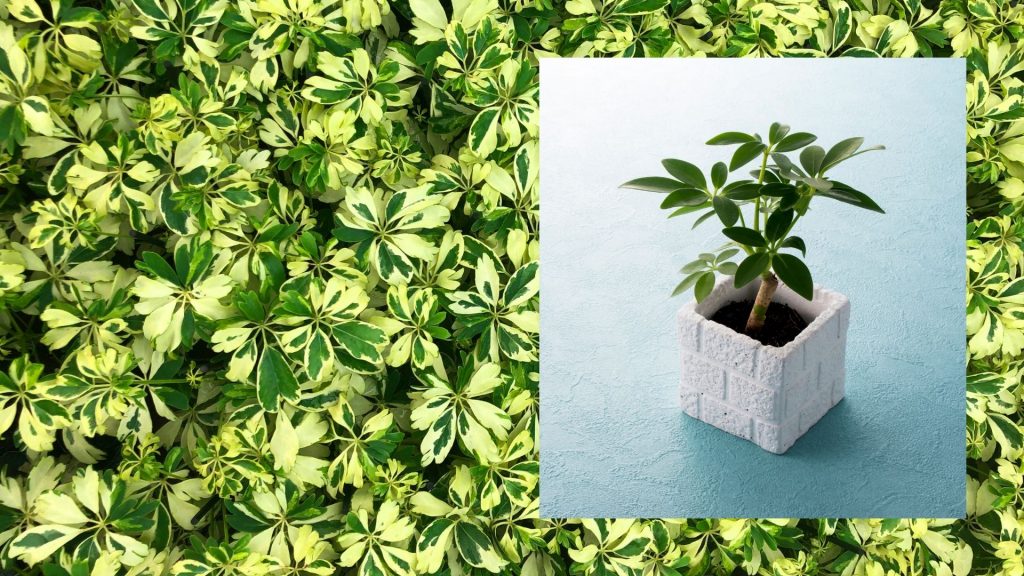 While not all can grow without drainage, the octopus and umbrella tree varieties can. 
You can also potentially take cuttings of the schefflera and grow them in water, this won't promote the plant to 60+ feet tall like it would outdoors, but you can still have a healthy, appealing plant to greet you in your home or office.
The schefflera prefers direct sun, as it's used to growing in summer-type weather, Even medium light or fine light will promote growth, although not as much as direct sunlight would. 
The plant only needs fertilizer once a year, you can use general-purpose fertilizer, to speed up the growth.
Autograph Tree

despite its name, it's not a tree, but just a plant, A Clusia genus plant, the autograph tree naturally grows in subtropical and tropical conditions. 
It was introduced to Hawaii purely for decoration, where it became beloved for the fruit it produces. These fruits look like an apple in size but come in a green hue. 
Give the autograph tree some shade, with soft light would be okay. Keep it  on the warmer side of your home or office, no lower than 60 degrees. All the way  to 85 degrees, keep it humid by using a gravel tray filled with water. 
Pineapple Plant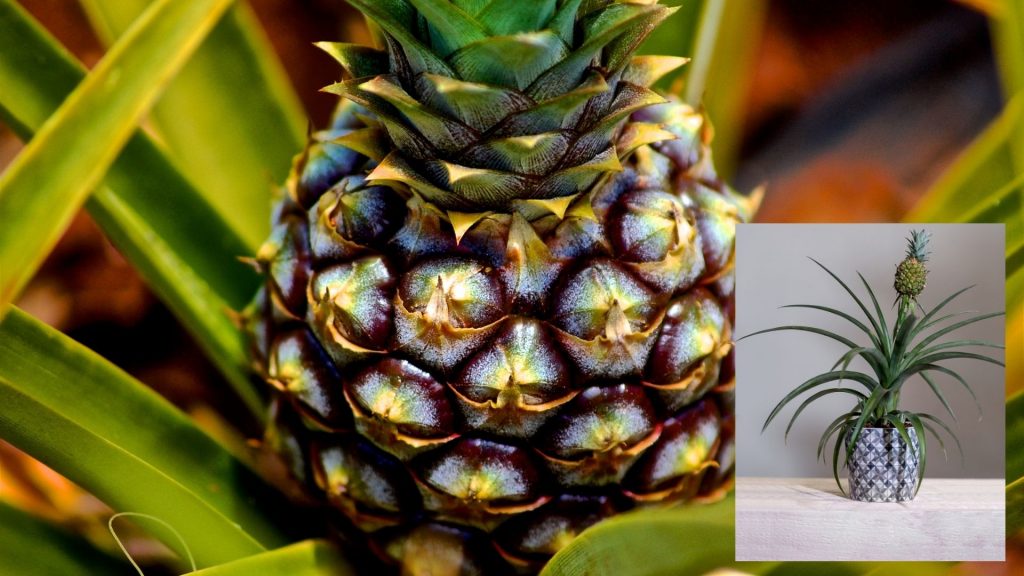 Pineapple can be grown indoor not only that, but in a glass or container of water. You do need a pineapple to start with, so head to the grocery store when this tropical, tasty fruit is in season and pick up a whole one.  
Remove only its crown, which is the green part with the leaves. To do this, firmly grabe the pineapple's body and twist it off to remove it from the crown,
You'll find some roots  hiding below put the bottom in a glass of water, give it sufficient sun and within a couple of weeks, the roots should begin growing.
if you liked this article please share it with your friends and tell us what is the refered plant for you below in the comments.